Happy 1st Birthday GamesNostalgia!

By: Manu
Published: 11 April 2016, 1:00 pm
On April 14th, 2015, a new site was born: GamesNostalgia.com. A site that would have changed forever the world of retrogaming! Well maybe not so much, but the success that we had was definitely unexpected. One year later, we have more than 10k users visiting the site every week, downloading more than 1500 files per day. We have around 5000 followers on twitter and 1000 fans on Facebook. A lot of these people write us every day to ask for help or just say thank you.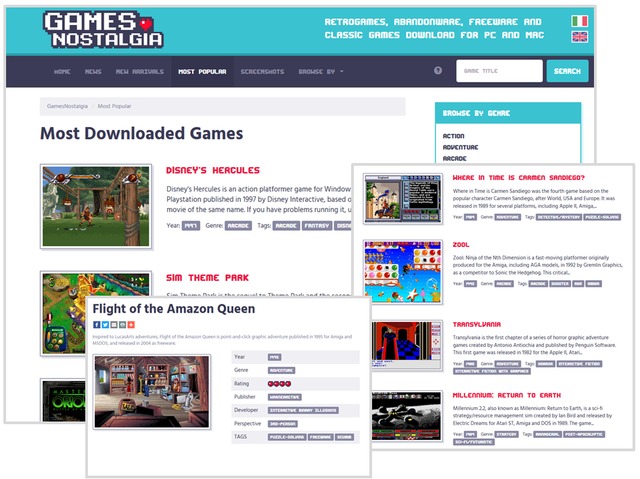 Thanks to this success, we have continued working every day to provide you with the best games from the past. We have now around 500 games online, most of them MS-DOS versions, but also 70 native Amiga games, 5 Atari ST and 10 Commodore 64 or MSX games. For each game we always try to provide a Windows version and Mac version, all packed with emulators, configured and ready to play. This is an impressive effort, that we do just for passion: remember, this is a nonprofit site.
But unfortunately the higher the traffic, the higher the costs. If you want us to live enough to celebrate another birthday, please try to support us with donations. You can easily do it via paypal, sending money to our address editor@gamesnostalgia.com. All the donations will be used to pay the servers and the bandwidth required.