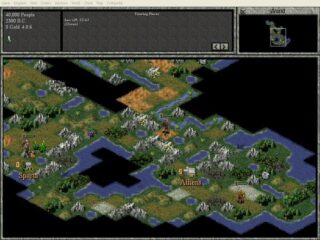 Author: Manu - Published: 27 May 2020, 7:16 pm
Civilization II: Test of Time is an enhanced version of Civilization II, created by MPS Labs and released in 1999 for PC.
As we know, the first Civilization, the turn-based strategy game created by Sid Meier and Bruce Shelley, was a huge success. The series saw a sequel in 1996, with Civilization 2 (not mentioning the spin-off Colonization, released in 1994). Civ II, faithful to the formula, but with improved isometric graphics, compared to the top-down 2D view of the first title, was again a hit. However, in 1999, the situation was not so good for MicroProse. After several legal issues, Activision was able to release its own "Civ-style" game called Civilization: Call to Power, and Civilization 3 was not in radar yet. So MPS decided to create this extended version of the original Civilization II, compatible with the new 32-bit Windows and, most importantly, enriched with several new scenarios.