Latest Games Reviewed: Uridium 2
Author: Manu - Published: 5 November 2019, 5:22 pm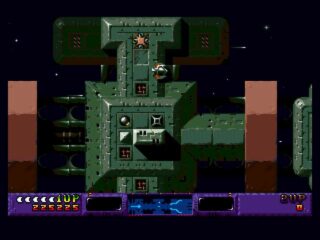 Uridium 2 is a sci-fi horizontal-scrolling shoot 'em up created by Graftgold for the Amiga and published by Renegade in 1993.
The first Uridium was created for the Commodore 64, and it became one of the most popular shooters not only on the Commodore computer but in all 8-bit platforms.
Andrew Braybrook, the original author of the game, was responsible for coding this sequel. Actually, it's more an "enhanced remake" rather than a sequel since it's mostly the same game, just bigger and better.