Author: Katie - Published: 21 February 2020, 7:08 am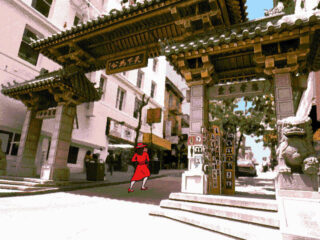 "Where in the World is Carmen Sandiego" is one of the most popular retro games, as it was the very first in the line of the Carmen Sandiego series.
This educational/strategy game was developed and released by Broderbund in the year 1985. Later, three more updated versions of this video game were published; one in 1989 with disk-based copy protection, the second one in 1992, which was a deluxe (CD-ROM) version, and the third one in 1994 which was a windows version. This game is believed to be inspired by the text-oriented game - Colossal Cave Adventure.
In this single-player game, the player is a rookie in the ACME detective agency, whose major targets are the crooks working for the V.I.L.E. group. These crooks have stolen world-famous works, and the player's task is to track them and solve the crime with the help of witnesses or any other pieces of evidence. The player's rank in ACME will increase depending on the number of cases solved. So, the more cases you solve, the closer you'll get to catch Carmen Sandiego - the head of the V.I.LE. Group.