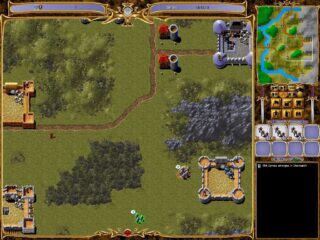 Author: Manu - Published: 25 June 2021, 9:45 am
Warlords III: Reign of Heroes is the third chapter of the saga of fantasy turn-based strategy games created by Strategic Studies Group. The game was released in 1997, exclusively for Windows.
The saga designed by Steve Fawkner started on Amiga and MS-DOS in 1990 and then continued in 1993 with [Warlords II], which added many new features to the original game. The release of Warlords 3 in 1997 marked an important milestone. Thanks to the increased memory and computational power of the new machines, the game could be improved in any aspect. Graphically, instead of a flat 2D background, we have a sort of isometric top-down view with many more details. All units are also fully animated. RPG elements are more important now, with heroes that will stay with you during different games of the same campaign. There also several classes to choose from, plus spells and the introduction of life points.