Deuteros, a little unknown gem is being remade
Sci-fi strategy games fans will be happy

By: Manu
Published: 3 December 2016, 9:19 pm
Deuteros: The Next Millennium is not one of the most popular games of the '90s. Not many people remember it, maybe because it was released for Amiga and Atari ST only, or maybe because it was quite a difficult game, but the reality is, it's an amazing game.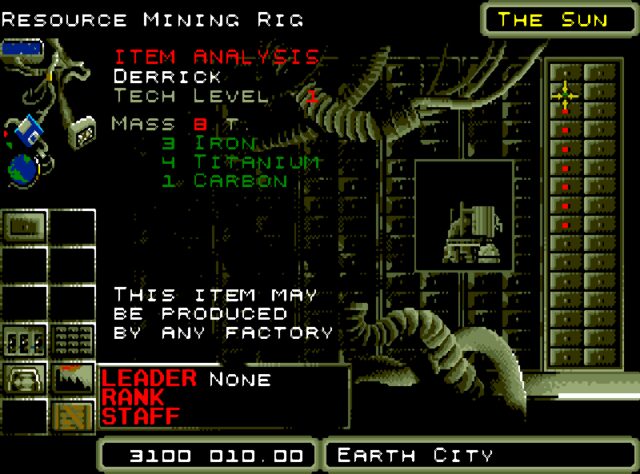 The game designer and coder was Ian Bird, which was also the author of Millennium 2.2 (Deuteros is the sequel). Both games were very well received: Millennium got a 84% from CU Amiga and 90% from Zzap, but Deuteros went even better: 95% from Amiga Format, 89% from Amiga Power, 92% from Zero. Unfortunately, after those great 2 games, Ian Bird almost disappeared from the scene, pity.
Writing the small review of Deuteros: The Next Millennium for GamesNostalgia, I googled "what happened to Ian Bird" and I discovered two interesting things. First, a a very nice site dedicated to Deuteros, you can read a pretty good review of the game there.
The second one is simply amazing: there is a guy called Bart Fernhout that is coding a remake of Deuteros. Apparently he has been working on it for at least 1 year and a half, and the game is fully working and it's pretty cool. Last update is October 2016, so it's fresh stuff. You can download it from his personal site. Hopefully we will be able to host it on GamesNostalgia.
A remake is also mentioned on the first site, but it seems to be abandoned. In the meantime, if you want to try the original Amiga version you can find it here.