Goodbye Princess from all of us at GamesNostalgia

By: Manu
Published: 30 December 2016, 2:10 pm
This would be the time to post a Happy New Year, but instead we are all crying for the death of Carrie Fisher. The Princess will always be in our heart.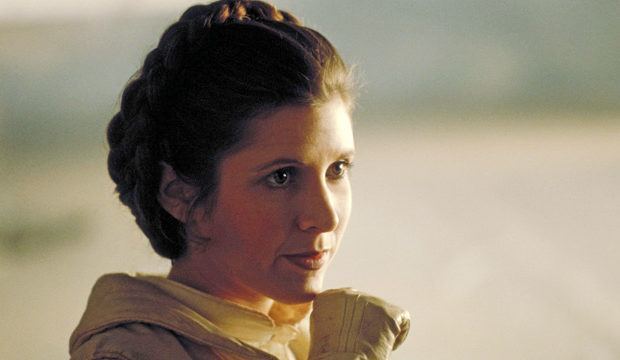 Indeed 2016 was terrible: many actors, actresses and artists passed away this year. If you are a retrogamer and nostalgic of the 80s, there are so many names that should should be connected to your memories, starting from David Bowie, Prince and George Michael. But not just them, what about George Gaynes, the commandant in Police Academy, Umberto Eco, author of The Name of the Rose, Erik Bauersfeld, the voice of Admiral Ackbar in Star Wars, Garry Marshall, writer and director of Mork & Mindy and Happy Days, Kenny Baker, the actor behind R2-D2, not to mention Gene Wilder (ok, Young Frankenstein was filmed in 1974 but it was still popular in the 80s). All of them have a part in our nostalgia of the past.
Back to Carrie Fisher, it's a pity she rarely performed in video games. We can only hear her voice in Lego Star Wars: The Force Awakens. Plus she recorded a few lines in Dishonored, just that. But it doesn't matter, she will always be our hero - her legacy will last forever. The best way to remember her is watching the Despecialized Edition of Star Wars. If you don't know what I'm talking about, ask Google. And don't miss Rogue One, a movie that truly captures the spirit of the Princess. Jyn Erso is a great character, with a lot of connections with Leia. This movie should have been filmed 30 years ago, Carrie Fisher would have loved to be the leading actress.
In 2017 we will see Carrie for the last time in Star Wars 8, we can't wait. In the meantime, as a small homage, we published Star Wars: Return of the Jedi, a videogame based on the official movie, that starts with Princess Leia on a speeder bike, racing through the forests on Endor.
Thanks Carrie for all the joy you brought to our lives! May the force be with you.