Update of DOS and Amiga games completed
It was hard, but we made it!

By: Manu
Published: 20 February 2017, 9:51 pm
Last November we started a long process of update of most of the files added starting from March 2015 (when GamesNostalgia was launched).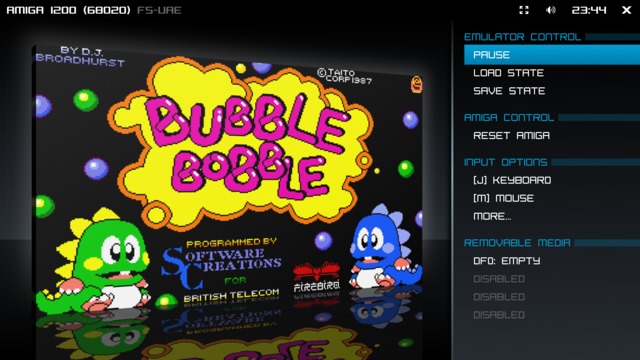 One of the goals was updating all packages to the latest versions of the emulators, so this involved DOS games (with DOXBox), Amiga games (with FS-UAE) and DOS adventures games packed with ScummVM. Since we provide packages for Mac and Windows, we are talking about 6 different kind of packages.
Besides bug fixing and performance improvements, this was necessary to reduce problems with more recent operating systems (Mac OS Sierra and Windows 10). This month we updated almost 500 DOSBox packages, 260 FS-UAE packages and 32 ScummVM packages.
The latest versions of the emulators are DOSBox v0.74, FS-UAE v2.8.3 and ScummVM v1.9.0.2. But the good news is we developed an automatic system to update the packages, so next time will be much faster ;)