Legendary Game Designers: David Lester
Founder of Impressions Games and creator of Caesar and Lords of The Realm

By: Tasha
Published: 2 July 2017, 2:18 pm
When people think about video game creators, they always have this idea of brilliant programmers having fun, and doing what they love, making money being not really important for them. UK native David Lester is the exception to that rule.
David Lester has always been passionate about business, and it has served him well in his career. He originally studied to be an accountant who would prove incredibly useful in his foray into the gaming world and beyond. In 1988, at the tender age of 22, David founded his first company (with friends, of course) that he dubbed Impressions. It was there that he would create many of his most successful series including Lords of the Realm and Caesar.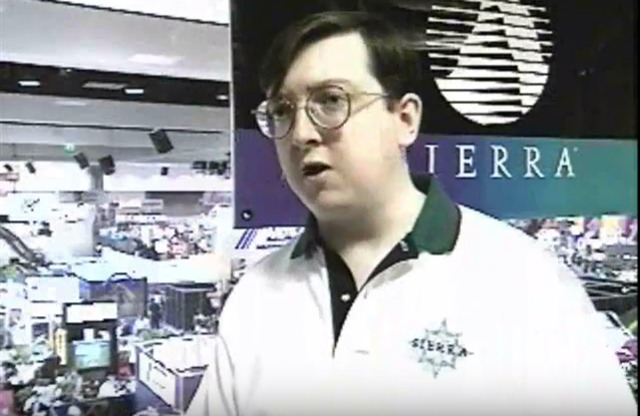 The premier game for David's company, released in 1989, would be a football game called Kenny Dalglish Football Manager. David would play no role in this game other than somehow talking Kenny Dalglish into collaborating with the team who worked on it. David's actual first game would not be released until 1991 and it was an Amiga game called Merchant Colony. Lester wrote the game concept, while Simon Bradbury, a name connected with many other Impressions games, did the development. In this 18th Century strategy game, you are a merchant prince who wants to build up his trading company. You can control multiple colonies and have them produce goods for you. You can also build ships to trade and sell goods and explore to find new places to colonize. Your company's expansion does not go unchallenged as computer-controlled merchant companies will rival you to control trading routes. Merchant Colony did relatively well upon release and many fans consider it the precursor to David's High Seas Trader (1995), which improves upon Merchant Colony's general concept.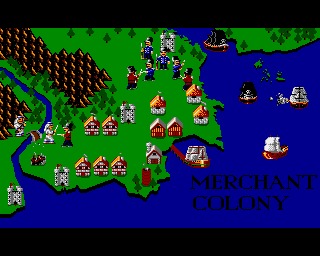 Shortly after creating Merchant Colony, David would create the first in one of his most popular series, Caesar in 1992, still with the help of Bradbury. This city-building strategy game is set during the Roman Empire's reign. Though likened to SimCity on many levels, Caesar does a good job of setting itself apart from that series. Caesar does require city building and resource management, but there is also a combat element and goals to meet. Planning your army's path as well as finding the funds to keep them conquering is important. You must also build and protect your city, as well as keep your citizens happy and productive. Impress the right people, and you can become the next Caesar. An enhanced remake of the title was also released in 1993.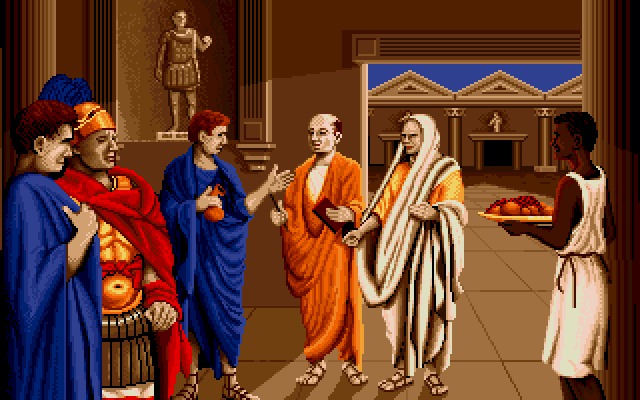 The sequel, Caesar II, would be released in 1995 for PC and Macintosh. Building upon the original's concept, you are pitted against a computer opponent who is also gunning for control this time around. The object is to conquer the provinces and build them up, all while garnering the emperor's favor and not racking up too much debt. Caesar II would become one of the most popular games of its kind, selling 2.5 million copies worldwide. Caesar III, released in 1998, would keep with the same overall concept of the first two and add its own differences. Playing as an Emperor trying to build up his kingdom, you must now deal with natural disasters and cranky Gods. This installment features a campaign mode where you can choose different paths to follow on your quest to prosper. Caesar III, released in 1998, was one of the last games David would work on before leaving Impressions. It also went on to sell a few million copies worldwide.
The same year (1992), David would also produce the first Air Force Commander game, designed by Christopher Bamford, Simon Bradbury, and himself. This military-focused strategy game puts you in command of a Middle Eastern air force during the conflict. Focusing on planes and rocket bases, you can command your troops to attack or scout the area. Obviously, running a military force does not come cheap, so you need to keep an eye on your resources. You must also try to keep a favorable public opinion by protecting and feeding civilians. It's like the Caesar of war games. Unfortunately, this, and another title released in 1992, Discovery: In The Steps of Columbus, would not do so well with critics. Though Air Force Commander still has quite a few fans who enjoy the title. It was followed by WW2 Air Force Commander in 1993.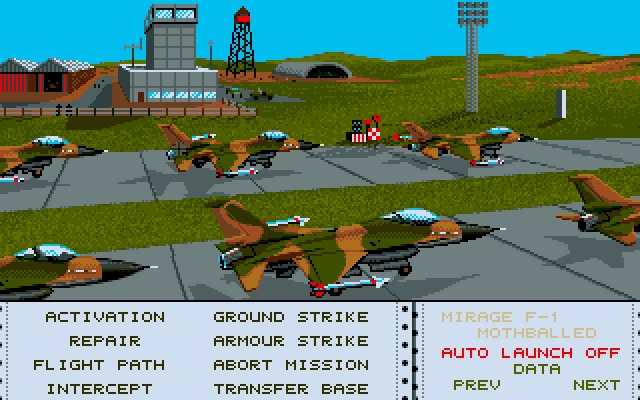 David would have a hand in multiple titles released in 1993, including a game that he designed personally, Detroit. This business simulation puts you in control of a car manufacturer in the year 1908. You must not only design cars but market them as well. The game is much bigger than it's named city as you can eventually become successful enough to spread your influence to other cities and overseas. You will also gain competition, and you need to stay ahead of them in the market.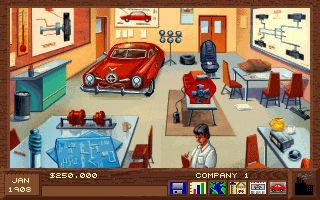 David also designed Global Domination together with Simon Bradbury. The game's goal is to conquer the other nations fighting with you for control in turn-based gameplay. You can do this in several ways, including force or diplomacy. David was the associate producer on the educational title Speed, developed and published by Knowledge Adventure, Inc. All of the titles were kind of so-so when it came to the reception, but they helped keep the lights on.
David's most famous title is Lords of the Realm, released in 1994 for Amiga and PC. He designed the game together with Christopher J. Foster, but the concept was written by Lester. In this strategy game set in medieval times, you are pitted against 5 other Lords in a heated battle for the throne. Playing similar to Caesar, you must build and protect your castle and keep your serfs happy and loyal. There are real-time combat sequences for you to control or allow the computer to take the reins. The game was quite well-received upon release and continues to be a fan favorite.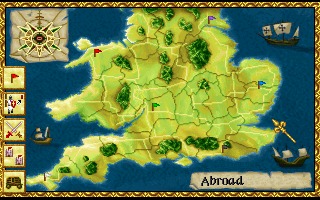 Lords of the Realm II was released in 1996, after the company's acquisition by Sierra. It plays very similarly to the first one, with enhanced graphics and gameplay, of course. The general premise is still the same as you are at war with the other lords for the throne. This installment also got an expansion pack in 1997 called Lords of the Realm II: Siege Pack. The third in the series, Lord of the Realms III, would be the final game created by Impressions before it was officially shut down in 2004. Though David was long gone by then and did not have a hand in the game.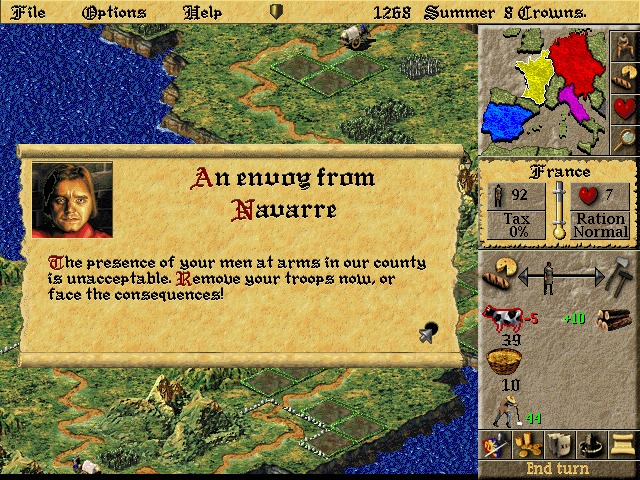 In 1995, David decided to sell his company to Sierra On-Line for a handsome sum of money. With this newly acquired wealth, David decided to return to the UK, but would still be involved with Sierra and Impressions until around 1998. The same year he sold to Sierra, David would also have a hand in making Casino De Luxe, Powerhouse, and the first Ultimate Soccer Manager. Every damn one of the titles was basically a flop. Thankfully, as I mentioned, Caesar II was also released in 1995 and sold quite well.
The following year in 1996, David would help create The Rise & Rule of Ancient Empires, Robert E. Lee: Civil War General, Space Bucks, and Ultimate Soccer Manager 2. Surprisingly, Robert E. Lee did the best among the titles, though Ultimate Soccer Manager 2 faired a lot better than the first one did. With Rise & Rule doing the worst among critics out of the bunch. In his last year at Impressions David would create only 2 more games, Caesar III and Ultimate Soccer Manager 98. Though Caesar III would do a hell of a lot better than Ultimate Soccer Manager 98, I think David went out on a decently high note.
After leaving Impressions in 1998, David decided to try his hand at a different business type and opened up Crimson Publishing in 1999. It seems that David's love of business has served him quite well. Crimson Publishing is still going strong, and you can check out the company's website at crimsonpublishing.co.uk.