The Last Ninja - Now available the original Commodore 64 version
One the greatest and most loved C64 games of all time

By: Manu
Published: 11 March 2017, 7:27 pm
Giving the title of "best games of all time" for a specific computer is always a difficult task, but The Last Ninja is definitely one of the candidates when we talk about the Commodore 64.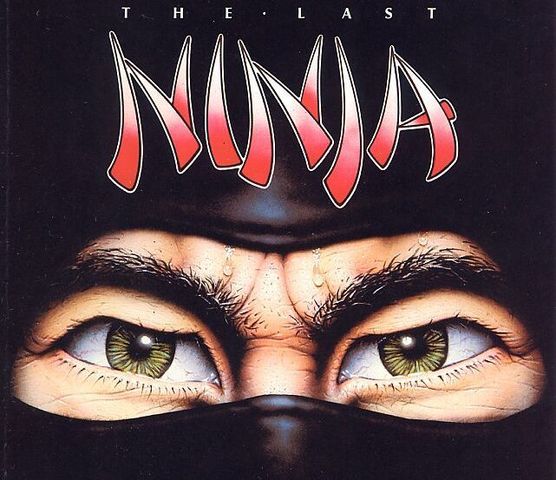 What we can say for sure is The Last Ninja was one of the most successful games of the 80's, with its 4 millions copied sold in all (more than half of which on the Commodore 64). We can also say that it was incredibly advanced for its time, a real precursor of modern action adventures and a remarkable technical achievement.
The game was originally released for the Commodore 64 in 1987. Designed by Mark Cale, the founder of System 3, the game was initially planned to be developed by an Hungarian team called Andromeda, but they weren't able to develop all the features designed by Cale, in particular the animation of the sprites. So the development restarted at System 3, and the programmer John Twiddy was able to make it happen.
Other isometric games of the time were much more simple - you can say arcade-adventures. Last Ninja was instead a real isometric action adventure, with freedom of movement and exploration for the player. It features 6 different areas, each one with its own style and different puzzles and items; a fighting system that allowed the player to target different parts of the body (legs, torso or the head); different weapons including staff, nunchaku, shuriken and smoke bombs; hand-to-hand combat was also possible, in addition to melée and throwable weapons.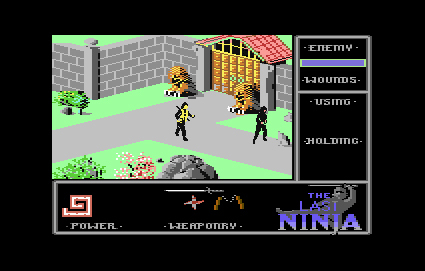 The game was also making excellent use of the fantastic audio chip (SID) of the Commodore 64
. The soundtrack composed by
Ben Daglish and Anthony Lees
included 6 in-game tunes and five separate loading tunes and it's simply beautiful. This fact that the developer was able to
play the music during the loading screens
was also a great innovation for the time and an impressive feat. It was also pretty useful, since the loading time for the tape version was 25 minutes! Remember to activate the Warp mode if you play our version.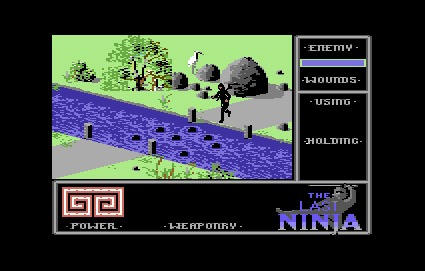 The soundtrack is probably the main reason why we decided to publish the Commodore 64 version instead of the Amiga one. The Last Ninja was in fact ported to 16 bit platforms, with the new name of Ninja Remix. Despite the improved graphics, the C64 is still the best.
We invite you to read the review written by Tasha and download the game here: The Last Ninja.
May the shuriken be with you!