A Legendary Game Designer, Writer and Producer: David Bishop
Designer of Dune, Aladdin and The Jungle Book, writer of Wonderland

By: Tasha
Published: 25 November 2017, 1:53 am
Trust me when I say I really wanted to make another 'David' pun, but I restrained myself. This time around I chose this particular one because I recently reviewed one of his games, but I will get to that. This UK native is the mind behind such games as Wonderland, Disney's Aladdin, and The Jungle Book.
The first games created by David Bishop were Caesar the Cat and Chinese Juggler for the Commodore C64, both released in 1983. Then he worked on A View to a Kill: The Computer Game and Deactivators, with Chris Palmer. Later David designed Invaders of the Lost Tomb for the Commodore 64 (Scarabaeus in Europe), a horror maze game that uses a 3D first-person perspective, released in 1985. The game is interesting not only because it has a quite unique gameplay based on the exploration of mazes and very clever puzzles, but also for the 3D implementation. In fact it allows players to turn right or left progressively (by 15 degrees, not the fixed 90 degrees rotation you can see in Dungeon Master for example) making the 3D effect much more realistic. It was one of the most appreciated C64 games.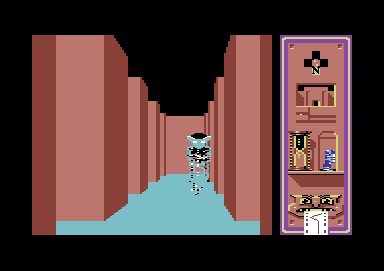 In 1989, David Bishop began working at Virgin Games
. While there he would be a part of several licensed projects, including ones advertising brands like 7-UP. In an interview David relayed the story of his first day on the job at Virgin and having the novel Dune (Frank Herbert) tossed at him. Don't worry, it was paperback. His new boss then commanded him to create a game based on it. David had read the book previously, but didn't skip on the chance to refresh his memory before starting the project. David and his team also drew inspiration from the 1984 movie of the same name by David Lynch. The resulting strategy game, of course called
Dune
as well, was released in 1992. The game was designed by Cryo Interactive and produced by David Bishop and others.
The premise of the game is that you, Paul Atreides, have been offered a position on the planet Arrakis as the manager of the mining operation of the universe's most valuable resource, Melange, or spice, if you will. In order to do well in the position you must convince the inhabitants to assist you in the mining of the resource, as your wealth and power are directly tied to it. However, your mining operation is not without opposition and dangers. In the Northern region of the planet your enemies are in control and you will have to deal with them by force. You are also tasked with the responsibility of protecting your workers from the deadly sandworms that lurk under the dry sands.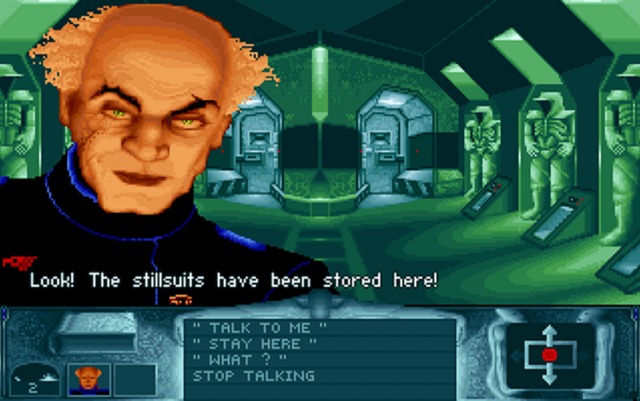 The game was well received by critics and gamers alike and was praised for its graphics, animation, and voice acting to name a few. It even won the reader's vote for "Best Genre Mix of 1992," David's first adventure into the world of licensed games was a rousing success.
Dune was followed by Dune II that same year, but it was developed by Westwood Studios. David himself said in an interview that he mostly consulted and does not like to take credit for the work done by the folks of Westwood. Dune II wound up being one of the most influential games of all time. Though labeled as "II", Dune II is not an actual sequel to the original. The games were essentially created in tandem at 2 separate studios, and the Westwood effort was almost canned. But in the end the world got 2 fantastic Dune games. You can also check out my full description of Dune II for more info on the title, as well as a download.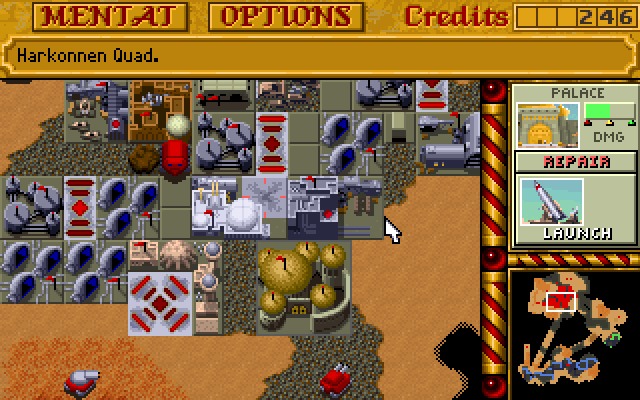 Hot on the heels of his Dune success, David Bishop would team up with Disney to create a game based on the film "Aladdin". David Bishop was the director of game design, while his friend David Perry (another famous "david" in the videogames industry) was in charge of programming and animations . The team had to watch film countless times to absorb every detail in order to bring it to life in a playable form. David and his team got to work with the people who worked on the actual movie itself. They also had to function under a very tight deadline of 5 months in order to beat the video launch of the film. They utilized a brand new technique of scanning animation frames directly into Deluxe Paint (a bitmap graphics editor developed by Dan Silva while he was at Electronic Arts). It is used by scanning the animation frames directly into the program and then coloring them electronically. This was a relatively new process at the time.
In an interview David recounts the anxiety of presenting the game to Jeffrey Katzenberg, then the head of Disney Studios. After getting a few insights from Katzenberg, production continued. The end result was the amazing Disney's Aladdin.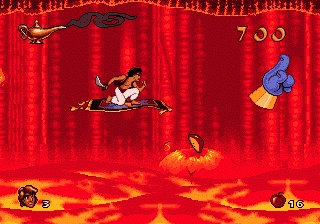 Originally released for Sega Genesis (and published by Sega), it was later ported to other platforms. The game is played as a side-scrolling platformer (which is only appropriate, I think) where you assume the role of the titular Aladdin. For a game based on a children's movie, Aladdin was incredibly well-made, and well-received by the public. The game captured the action and humor of the movie and coupled it with fun and challenging gameplay. It took home several awards as well, including #13 in the "Top 100 Games of All-Time" list in FLUX and "Genesis Game of the Year" in GamePro.
David would work with Disney again the following year to create the video game adaptations of the films "The Jungle Book" and "The Lion King"
.
Disney's The Jungle Book
is a platform game where you play as Mowgli on a journey to discover the human village and rejoin your people. Bishop partnered again with David Perry to design this game.
Our David was also part of the game design team for the Lion King game, which is also a platformer. I'm not sure any other genre would fit a Disney movie, honestly. Both games were as well received as Aladdin, with The Lion King taking home its fair share of awards as well. The Jungle Book didn't go away empty handed, earning the 'Mega Drive' "Best Movie to Game Translation" as well as landing at #21 on their "Best Games of All Time" list.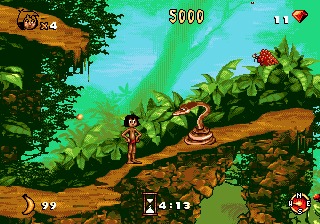 As I mentioned before, David Bishop also designed a game to advertise the drink 7-UP in 1993. The 7-Up game, Cool Spot, has an interesting back story in that it was not branded in the UK. David says his goal was to create a game that could be branded, but stand on its own in a country where that particular brand doesn't exist. Cool Spot utilizes the then mascot for 7-UP, Spot (basically the red dot between '7' and 'Up' on the logo), as the main character. The goal of this platforming title, programmed by David Perry, is to collect cool points to progress through each level and free your friends from the clutches of Wild Wicked Willy Will (what a name).
For a game based on a fizzy drink, it did pretty well with critics, as well as gamers, and is overall playably fun. David also says it was a win-win for both sides, as their game was, in turn, advertised on the 7-UP bottles. He says that to this day, many natives of the UK are not aware the game was made for 7-UP.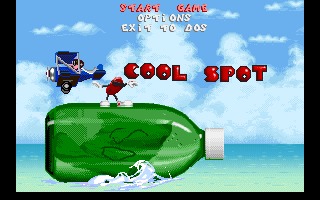 During his career David Bishop has designed many other games including Bombuzal, RoboCop versus The Terminator, Zig Zag
and collaborated on Overlord (another game designed and programmed by David Perry), Toonstruck, Creatures series, Magnetic Scrolls' Wonderland and many others. Speaking of
Wonderland
, my recent review of the title is what made me want to profile Mr. Bishop, that wrote the game scenario and the text of the game. Wonderland is a text adventure game based off of the Lewis Carroll novel, Alice in Wonderland. Though the storyline of the game follows the basic framework of the novel, the developers put their own spin on many things throughout the world to change it up. As you play you will explore Wonderland, meet zany characters and solve puzzles. The game got excellent reviews upon release and I can say that I myself have enjoyed it.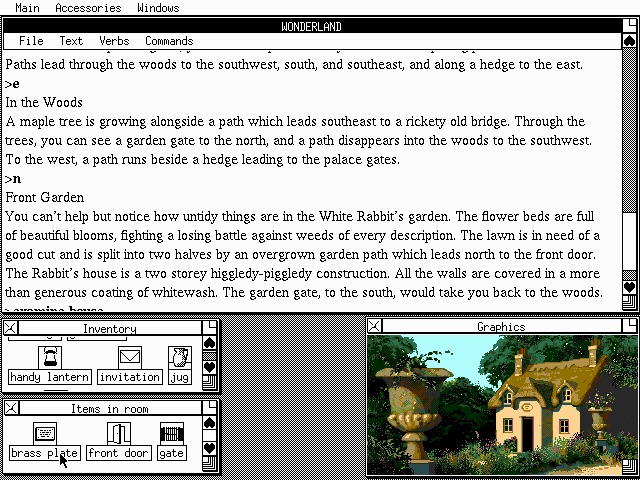 After leaving Virgin, David briefly worked for Mindscape, Play-Jam, and even founded his first company, Pixie Dust Games in 2008. The company didn't last long and David landed at PopCap Games. If the name sounds familiar, it's because I'm sure you've played Bejeweled or Peggle. David had the chance to work also on the popular hit Plants vs. Zombies. This humorous tower defense game has won Best Casual Game, Best Strategy Game, Best Downloadable Game and several other prizes, it was ported to Android, iPad, iPhone, Nintendo DS, PlayStation 3, Windows, Xbox 360 and several other platforms.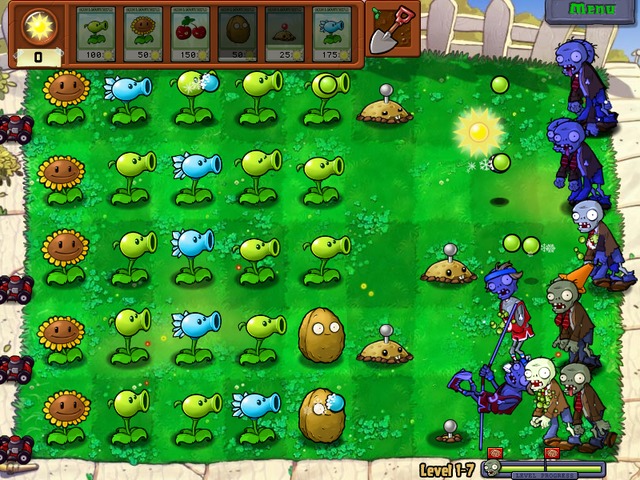 In 2012 David left PopCap and wound up at Mind Candy. Shortly thereafter, David would co-found his second company, Delinquent Interactive, with David Amor and Chris Lee in 2014. After being acquired by MAG Interactive, they would release their premier game, Potion Pop. Potion Pop is a match-3 puzzle game, with a colorful, fairytale theme.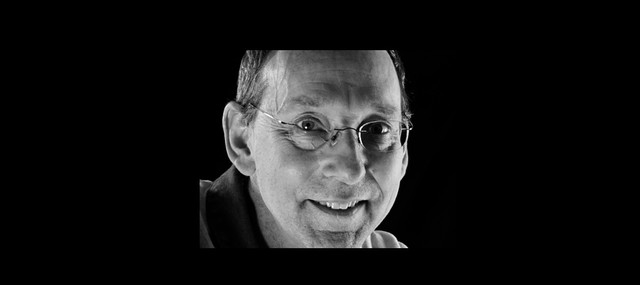 David Bishop has been creating games since at least 1983 and has worked at several different studios in different capacities. He's a very well-traveled designer and has enjoyed a long career. He's know as somewhat of a powerhouse of licensed gaming and is still rocking it to this day.
GamesNostalgia offers some downloads of his older titles, like Dune and Wonderland. And if you're interested in checking out some of David's newer games you can visit their website at maginteractive.com.