Legendary Game Designers: Julian Gollop
Creator of the X-COM series and guru of the turn-based tactical strategy games

By: Tasha
Published: 25 March 2017, 2:41 pm
It seems that our journey through the designer world takes us back to the UK. British designer Julian Gollop has been a staple of the industry for longer than I have been alive, beginning his career in 1983. He has designed titles such as Rebelstar, Chaos, Laser Squad, and the X-COM series.
Julian began designing and programming games while he was still in college. The first game he designed was Islandia, a strategy game for the BBC Micro. The same year he created Rebelstar Raiders, a two-player game for ZX Spectrum. In 1985 he designed and programmed Chaos: The Battle of Wizards, a fantasy turn based game. Then he worked on Rebelstar, released in 1986, a turn-based, tactical squad game precursor of X-Com, and finally Rebelstar II: Alien Encounter, released in 1988.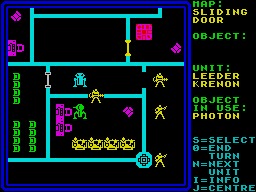 After graduation programming became his life and he founded his first game studio with a friend in 1988, christened Target Games. The company's first game would be Laser Squad, a turn based tactical wargame that improved some of the concepts invented for Rebelstar. Julian not only did the game design, he also programmed the original ZX Spectrum version. The game was later ported to Commodore 64 and Amiga and it was a success.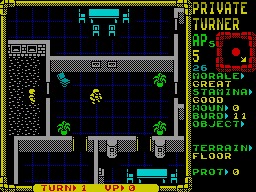 The company would later recruit his brother and change its name to Mythos Games. With his brother Julian developed Lords of Chaos, a fantasy battle between mages inspired to his previous game Chaos. It was under the name of Mythos Games that Julian would create the beginnings of the X-COM series, starting with UFO Defense in 1994.
The original X-COM began its life as Laser Squad II
before it was demoed for MicroProse. MicroProse liked the demo, but wanted to make a few changes. MicroProse wanted a 'big' game, something more than
Laser Squad
. After MicroProse's suggestions, Julian added some elements taken from
Civilization
, like the in-game encyclopedia (UFOpaedia) and the technology tree.
After being given the UFO theme and working to integrate it, the game became something else entirely so they changed the name to UFO: Enemy Unknown. Microprose US was worried about possible copyright issues, so they decided to change the name into X-COM: UFO Defense for the US edition.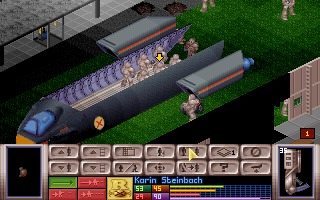 The first of the series sold more than 600,000 copies for the PC only
and it is considered one of the best video games ever created.
Due to the success of the first game, naturally MicroProse wanted a sequel. The catch was that the sequel needed to be done in only six months time. Feeling that this was an impossible task, Julian's team and MicroProse struck a deal. MicroProse would take over the making of the sequel and Julian's team would create the third in the series with a two year deadline. Julian and his team had no input in X-COM: Terror from the Deep other than providing them with the source code. The project ended up taking MicroProse a full year to complete.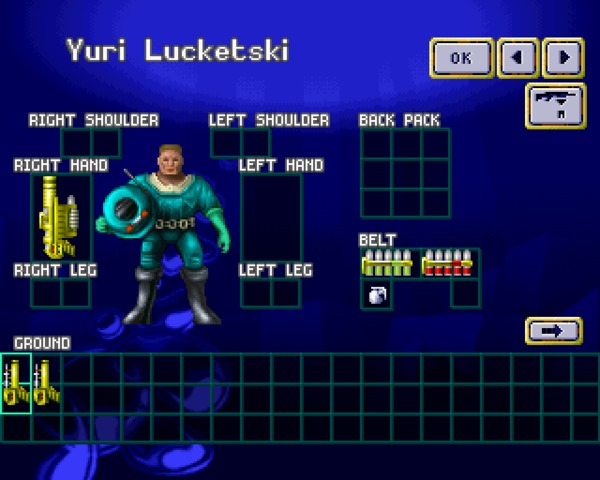 In keeping with their deal Mythos was working on X-COM: Apocalypse, except that MicroProse wanted to have control of the graphics creation. Julian describes the partnership as 'disastrous' and felt that the artwork on that game was not up to snuff. Saying, "We should have agreed to do a sequel in six months and then took a year, like they did. It would've been a lot better." The game still did pretty well commercially upon its release in 1997.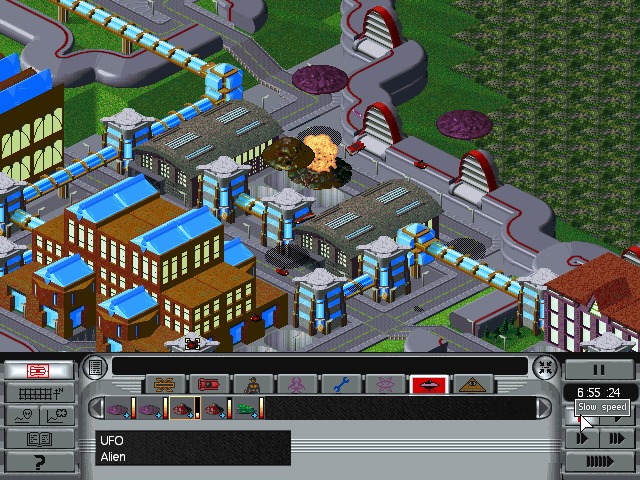 After this unhappy union, MicroProse was bought by Spectrum Holobyte and subsequently Hasbro Interactive. Julian and his team had a bit of a battle with who owned the license to X-COM. Wanting to avoid a lengthy legal battle, Julian agreed to increased royalties from Apocalypse and MicroProse would retain the license for the series. MicroProse attempted to make other X-COM games, but did not quite meet the mark.
After cutting ties with MicroProse, Julian and team had set up a deal with Virgin Games. They produced the fantasy rts Magic & Mayhem for the publisher shortly before their takeover by Interplay. Magic & Mayhem, published in North America by Bethesda as Duel: The Mage Wars was inspired to Julian's previous game Chaos.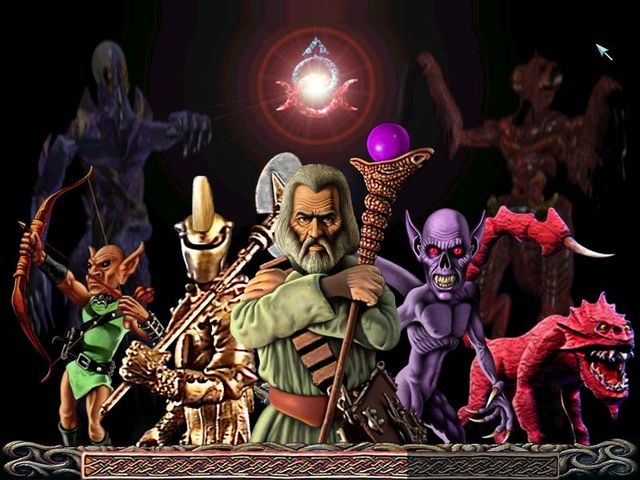 With no interest in the game, funding was cut and in 2001 Mythos Games was liquidated. This minor setback did nothing to hinder Julian's progress as he, his brother, and a few others founded Codo Technologies and went to back to what they call 'experimental' games. Making Laser Squad Nemesis and Rebelstar: Tactical Command before the closing of Codo Technologies in 2010.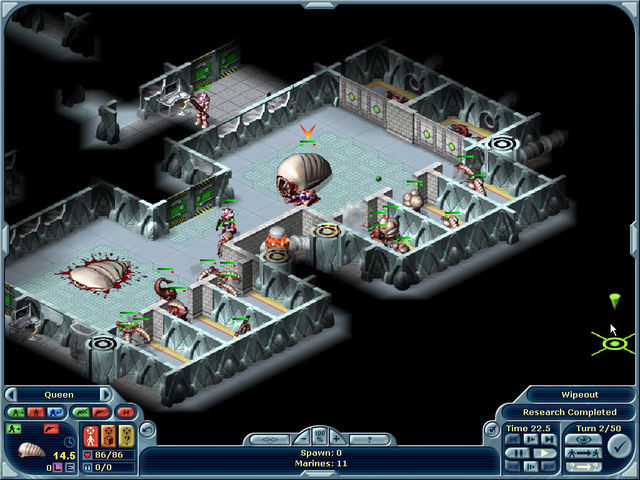 Since then Julian has done game design for Ubisoft including Chessmaster Live, Ghost Recon: Shadow Wars, and Assassin's Creed III: Liberation. Julian also did a kickstarter campaign to publish his game Chaos Reborn, which is a remake to Julian's fantasy RTS from 1985.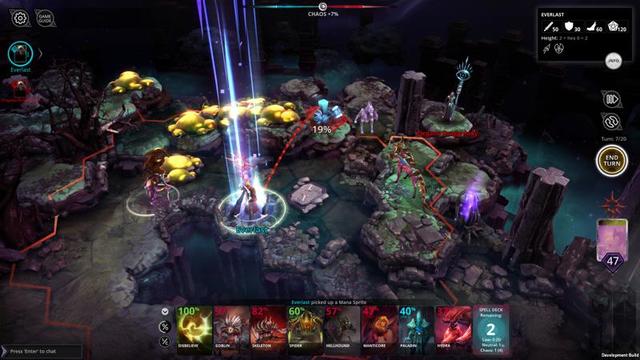 Julian's career keeps on trucking and he has also experienced love from fans of his original X-COM game in the form of a remake of the title. The new X-COM: Enemy Unknown was done by Firaxis Games in 2012. When asked how he felt about this new game Julian said, "It's great. It's very, very good. It's different from mine." There is also a rather adorable YouTube video of one of the designers of the new X-COM, Jake Solomon, getting to meet his hero, Julian.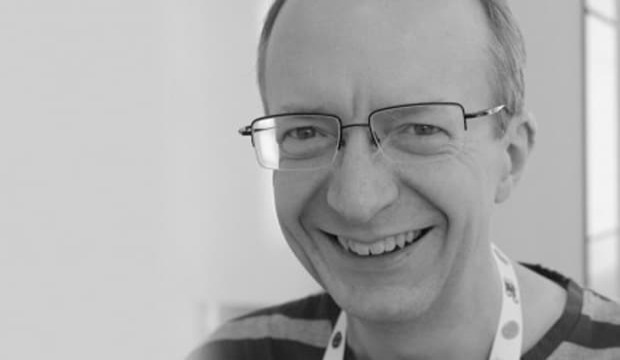 Julian Gollop is currently working on a new sci-fi strategy game called Phoenix Point. The game looks very promising. If you want, you can follow Julian him on twitter.