Autor: Tasha
13 January 2018, 10:20 am
Martin Edmondson is best known for his work on the Shadow of the Beast and Driver series. This UK native got to spend a large part of his career doing what he loved with his brother, Gareth. The two no longer work together, but I doubt it has anything to do with bad blood. I'd guess just shifting interests.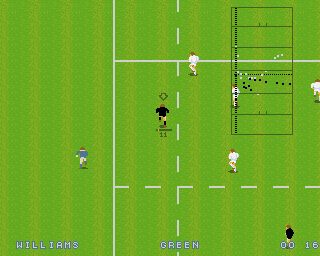 World Class Rugby is sports game about, you guessed it, Rugby, and was developed by Dentons and published by Audiogenic Software in 1991 for the Amiga, Amstrad CPC, Atari, and others. Released in tandem...
Year: 1991 Genre: Sports Updated: 2017-12-09 Tags: rugby