Author: Niktus - Published: 23 April 2019, 7:48 am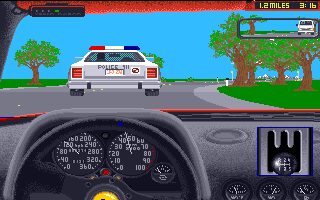 Test Drive 2 The Duel is a racing game developed by Distinctive Software Vancouver and distributed by Accolade.
Built over an enhanced version of the engine used in the first Test Drive, this sequel is about driving exotic supercars across roads and highways with heavy traffic. You can duel against a computer controlled car or simply against the clock. The goal is to reach the gas station at the end of each stage in the least amount of time. You start the game with five lives, and if you complete a stage without crashing, your car will grant you an extra life.