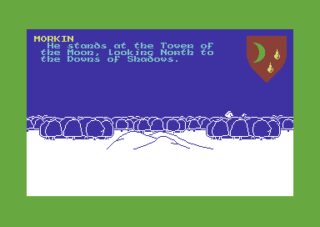 Author: Manu - Published: 20 November 2021, 4:52 pm
The Lords of Midnight is a mix of strategy and adventure games created in 1984 by Mike Singleton for the ZX Spectrum. In the following years, the Commodore 64 and Amstrad CPC versions were also released.
Mike Singleton created a revolutionary engine called "landscaping" for this game, used to render a 3D world from a first-person perspective. The player could move in 8 different directions, with the scene changing accordingly. Despite not being a real 3D engine, the illusion was very realistic. The game was able to show up to 32000 different views. Quite impressive, considering that we are talking about 8-bit computers in 1984. The players and the critics appreciated this solution, and the game became a huge success.