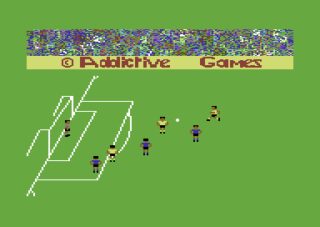 Author: Manu - Published: 14 October 2021, 9:14 am
The first revolutionary Football Manager was created by Addictive Games in 1982 for the ZX Spectrum and then ported to many other platforms.
Kevin Toms created the first version of the game on a clone of the TRS-80. The official launch arrived only in 1982 when Kevin ported the game to the ZX81 and later for the ZX Spectrum, adding the animated highlights of the match. For the occasion, the author opened a new company called Addictive Games. A perfect title since the game was genuinely addictive!
The colossal success convinced the author to port the game to other computers. Two years later, the conversions for Commodore 64, Amstrad CPC, BBC Micro, Dragon 32, Oric were released. There will also be versions for MSX, MS-DOS, Atari 8-bit, Atari ST, Amiga during the following years.